Dr. phil. Bernd Flossmann
Staff developer
Expert on further education
Expert on new media in education
Suggestopedic teacher DGSL
Designer (IhrTraumVomBuch.de)
Download ? CV
Key qualifications:
Video of me teaching and speaking about teaching (Starts at minute 1.10),
This video is part of the products out of the project art4inc. (Big Version here)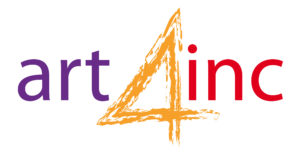 More than 10 years of teaching experience with students of technical subjects (philosophical questions of technical and technological sciences), more than 17 years experience in adult qualification esp. teachers, instructors and social pedagogic personnel, supporting disadvantaged young pupils and apprentices in the field of vocational education and training (VET).
15 years of practical experience in project learning with apprentices:
Self-education-projects, like production of learning software by disadvantaged young people, online teaching
Film- and multi-media production with young people and apprentices,
Order-oriented (real-process-simulation) education in VET
New learning technologies and methods in VET
Family oriented education in rural areas
Effective learning technologies for learners with difficulties
Scientific studies to pedagogical subjects as quality assurance in VET, educational grant for particularly gifted pupils and students
Professional experiences:
2008-2010 Teacher UAE, VETI Al Ain
2004-2008 Temporary lecturer. University of Applied Sciences Bielefeld, vocational preparation, VET
Volunteer for doCip (Indigenous Peoples' Center for Documentation, Research and Information) to support the documentation of the 23rd session of the WGIP (Working Group on Indigenous Populations) in UNO in Genf (2005);
2002 Temporary lecturer. Brandenburg University of Applied Sciences, business management
1998 Project manager. Gesellschaft zur Förderung der Erwachsenenbildung Land Brandenburg gGmbh (Society for adult education in Brandenburg) Project: Akquise and organisation of education processes in companies
1997 GeBeGe Ludwigshafen, Institute for private tutoring in vocational education – Coordinator of EDP
1994-today Self employed trainer and coach esp. Advanced training in the disadvantaged person's support, company trainings about methodology and didactics, team building, processes and communication.

By order of hiba: Approx. 60 trainings, 4 management trainings, 4 projects in collaboration with apprentices (CD-ROMs "Balance Sheet", "Theory of Colors", Project "Order Orientated Vocational Training", Movie "Marcels Decision")
By order of INBAS: Online Learning Projects and approx. 40 trainings.

1991-1994 Scientific assistant. ITF Schwerin. Several projects of the Federal Ministry of education and science. "Support of adult education in former East Germany".
1981-1991 Technical University Wismar (Ingenieurhochschule Wismar, Germany) Scientific assistant, teaching and scientific research in subjects of philosophical questions of technological developments